Win some Chocolate Bliss!
This Christmas we're giving 2 lucky winners the chance to win the new "Chocolate Bliss" candle from Aero® and Lily-Flame, as well as two  boxes of delicious Aero® Bliss chocolates. Perfect for gifting a little bliss to loved ones this year.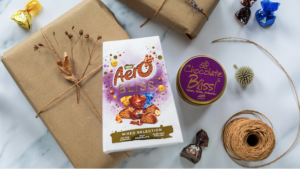 Leading chocolate brand Aero® has partnered with British candle maker Lily-Flame to create a limited-edition, chocolate-scented candle that is inspired by its premium boxed chocolates, Aero® Bliss.
 The candle, "Chocolate Bliss" is described as velvety, bubbly perfection and is the ideal partner to the Aero® Bliss boxed chocolates, which come in Salted Caramel, Milk Chocolate, Hazelnut Praline, and the NEW Aero® Bliss Peppermint. These velvety whipped chocolate bubbles are perfect for enjoying with family, gifting to loved ones or simply to yourself for a special moment of me-time!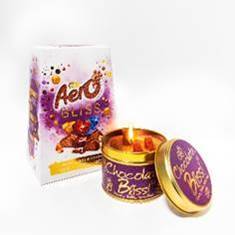 To win, simply answer the question below & fill out the form below.
Answer this question: What is the name of the new Aero Bliss x Lily-Flame candle?
a) Bliss Chocolate
b) Aero Bliss
c) Chocolate Bliss
The competition ends on 10th December 2020 and the winner will be notified shortly after.
Terms and conditions : See below.
Full information and ingredients for Aero Bliss can be found here.
Good Luck !
Terms and conditions apply.
1 entry per household
Fill in the form completely to be entered into the competition draw
We may request a photo of the winner to be published in a future Beaconsfield Together and or Amersham & Chalfont's magazine
We have the right to publish the winning name in the next issue of Beaconsfield Together or Amersham & Chalfonts Together. Please do not enter competition if you are not happy for this to happen.