Win Paella from Paella Shack
If you love paella, you will love this competition. All you need to do is fill out the form below to win 4 portions of delicious paella cooked fresh on Tuesdays at Beaconsfield Market. They now offer a delivery service to businesses in Beaconsfield old and new town. Email to order.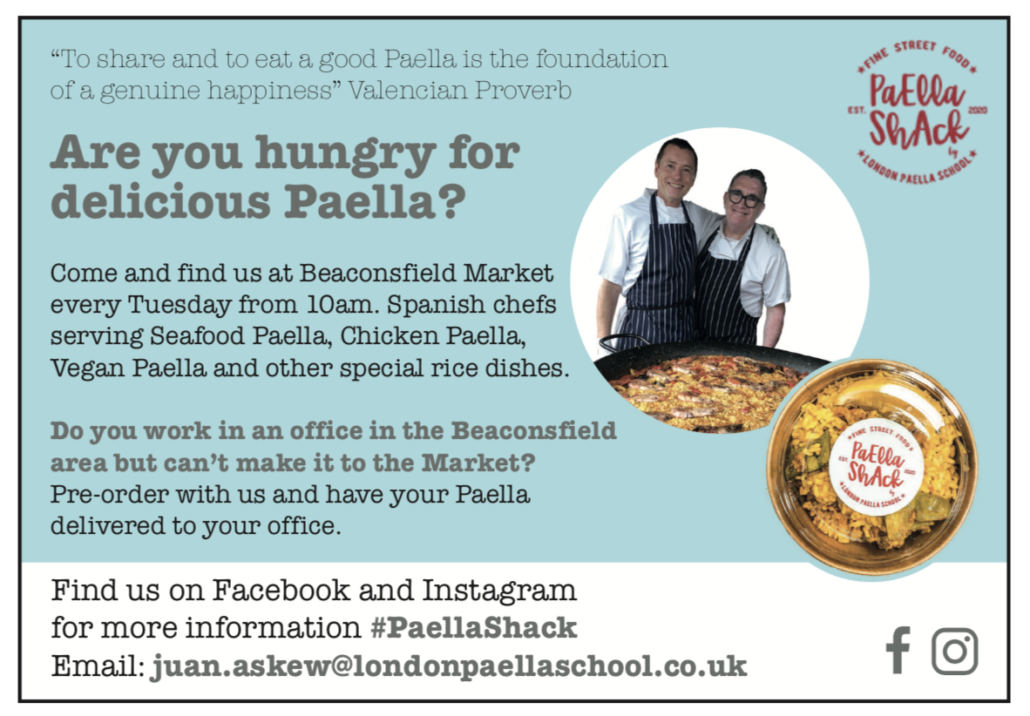 Good Luck ! Only one entry per family.
Terms and conditions apply.
1 entry per household
We may request a photo of the winner to be published in a future Beaconsfield Together magazine
We have the right to publish the winning name in the next issue of Beaconsfield Together or Amersham & Chalfonts Together. Please do not enter competition if you are not happy for this to happen.