THIS COMPETITION HAS NOW ENDED
Win a meal for 2 at Ponzu!
Thanks to Denham Grove Hotel for offering readers of Beaconsfield Together the chance to win a meal for 2 in one of their new private POD dining rooms worth up to £115!
Ponzu is a new Pan-Asian Dining experience based at Denham Grove in the heart of Buckinghamshire. To have a chance of winning, read the review below and answer the easy question.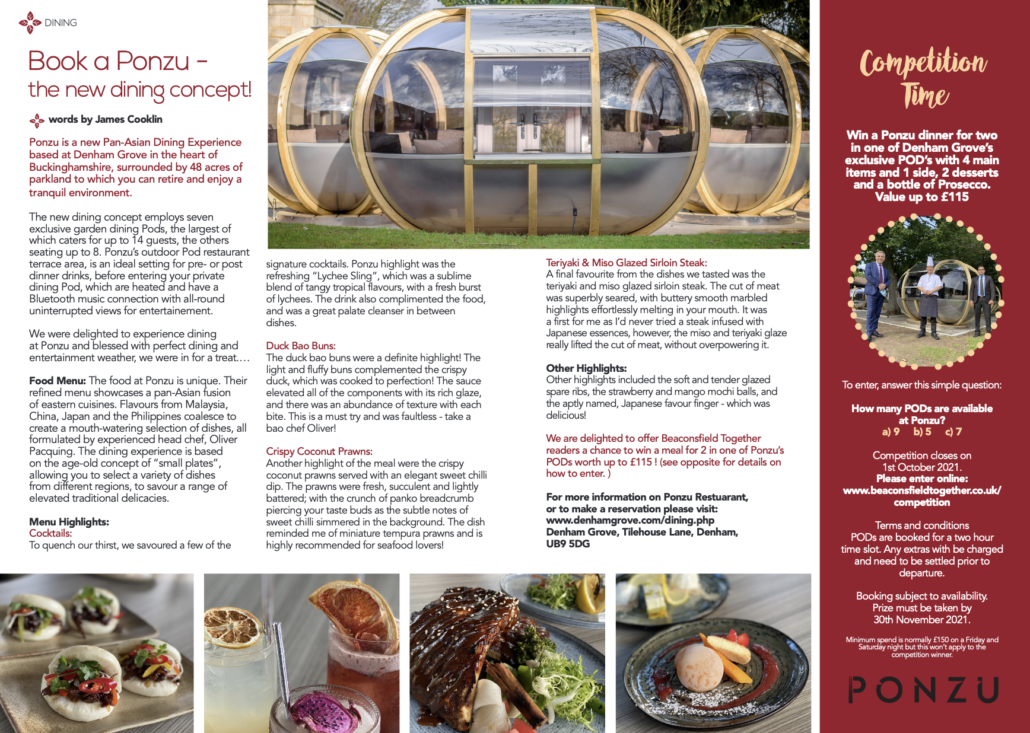 How many PODs are available to hire at Ponzu?
a) 9   b) 5   c) 7
Answer a, b or c
If you can't wait to enter and want to visit for meal in one of their PODs before then please go online to www.denhamgrove.com/dining.php and book online.
Fill in the short form below to enter. See below for T's and C's
Good Luck !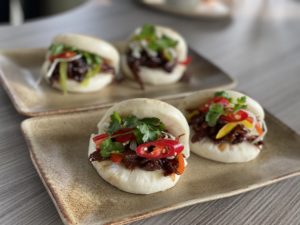 Terms and conditions apply.
To enter you must agree to have your photo taken with your prize and be featured in a later issue of Beaconsfield Together.
Only 1 entry per household
PODs are booked for a 2 hour time slot.
Any extras will be charged and need to be settled prior to departure.