Win a Salanti Pie!
Thanks to Soslan and Zarina, owner of Salanti Pies, for donating 5 of their delicious Ossetian pie for readers of Beaconsfield Together to win.
Based in Beaconsfield they are keen to introduce these Russian pies to the English community. We are lucky to get the chance to try them out here in Beaconsfield. If you visit their website you can read more about these pies and what ingredients they use to make them.
If you can't wait to enter and want to try a pie before then please go online to www.salantipies.com and order online.
Fill in the short form below to enter.
Good Luck !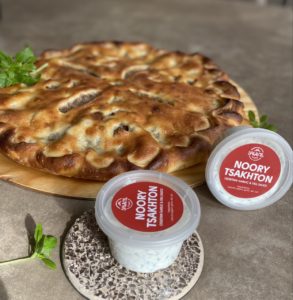 Terms and conditions apply.
To enter you must agree to have your photo taken with your prize and be featured in a later issue of Beaconsfield Together.
Only 1 entry per household
You must live in the Beaconsfield area or be able to pick up your prize.
The choice of pie available will be dependent on availability at the time.