Win a signed copy of, 'Save Pounds & the Planet' from authoress, Jeannette Buckle.
Jeannette Buckle is passionate about the planet. She has written a book to help us save pounds and at the same time to help our planet. To win a signed copy, fill out the form below for a chance to win 1 of 5 copies.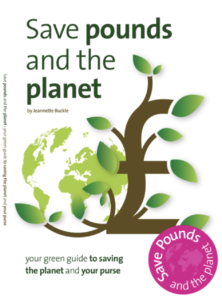 The competition ends on 10th February 2021 and the winner will be notified shortly after.
Good Luck !
Terms and conditions apply.
1 entry per household
Fill in the form completely to be entered into the competition draw
We may request a photo of the winner to be published in a future Beaconsfield Together and or Amersham & Chalfont's magazine
We have the right to publish the winning name in the next issue of Beaconsfield Together or Amersham & Chalfonts Together. Please do not enter competition if you are not happy for this to happen.