A Talk for Parents – Help your teenager bounce back from life's hiccups – Presented by Hester Bancroft in conjunction with Beaconsfield High School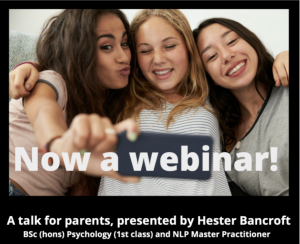 On Wednesday evening, psychotherapist, Hester Bancroft and @BeaconsfieldHS are hosting a talk about building resilience in teens and how to help them manage with stress outside their comfort zones. The talk will be via Zoom and costs £10. With face-to-face fundraising events currently on hold, if you are able to support this event that would be FANTASTIC.
You can buy your tickets using the link below and all proceeds go towards the school. You don't have to be a Becky High parent to join either, it's open to everyone.
Please click on the link to buy your tickets.
tickettailor.com/events/fobhs/352748/
For more information on Hester Bancroft CLICK HERE