Win a private 1 hour 1-2-1 Ski or Snowboarding Lesson !
Whether you're learning a new hobby as a family, or polishing your existing talent, a Private Lesson is a great way to have fun. You'll have your own instructor at The Snow Centre in Hemel Hempstead who will make sure when allowed to ski on the real slopes you will be snow ready!
To enter, fill out the form below. For more information on when the Snow Centre is open and all information relating to covid19 go to:  www.snowcentre.com
Fill in the short form below to enter.
Good Luck !
Closing date for entries is 10th February 2021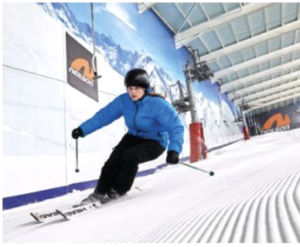 Terms and conditions apply.
1 entry per household
We may request a photo of the winner to be published in a future Beaconsfield Together magazine or on social media. Please do not enter if you are not happy to do so.
Please see terms and conditions of private 1-2-1 lessons at The Snow Centre.