Win a Christmas shopping trip at Beaconsfield Market worth over £150!
On your shopping trip to the market you can spend: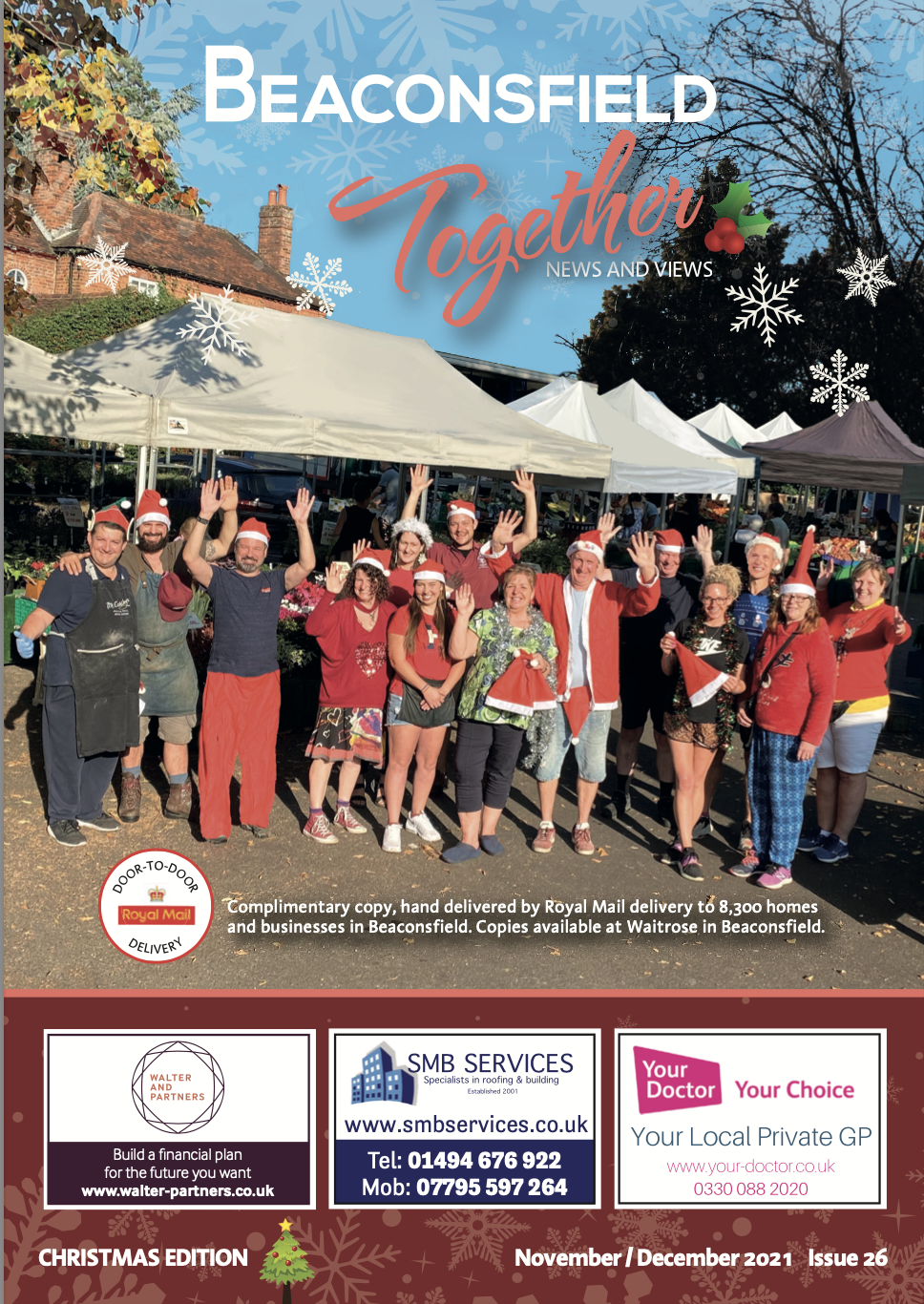 £20 at Eight life body products (Theresa)
£15 at Finest Plants (Kerry)
£5 at Eggs and Deli stall (Tom)
£15 at Crawford Fruit and Veg stall
£10 at Make it So Coffee (Med)
£5 at Beauty 2 You, Ladies Fashion (Jill)
£10 at Med's coffee stall
£10 at Riccardo's Italian pasta stall
£5 at Andy's household stall
£6 at Anita's homemade curry stall
£20 at McCarthy's Bread – see Tony McCarthy
A framed piece of art from Richard at Glanville Frames. (You supply the art!)
To enter,  answer this question:
Which stall does Andy the market manager run? Answer a) b) c) or d)
a) Bakery Stall
b) Fish Stall
c) Fruit Stall
d) Household Stall
Closing date: Friday 3rd December 2021
Fill in the short form below to enter. 
Good Luck !
Terms and conditions apply.
To enter you must agree to have your photo taken with Beaconsfield Market Traders and be featured in a later issue of Beaconsfield Together.
Only 1 entry per household
If any of the stalls featured in the prize are no longer trading at the market there will be no monetary compensation.
If you purchase any items from the stalls which equals a higher price then you must pay the difference.
You can only purchase items from the stalls participating in this competition according to the monetary value donated.