Win a copy of Lucinda Miller's The Good Stuff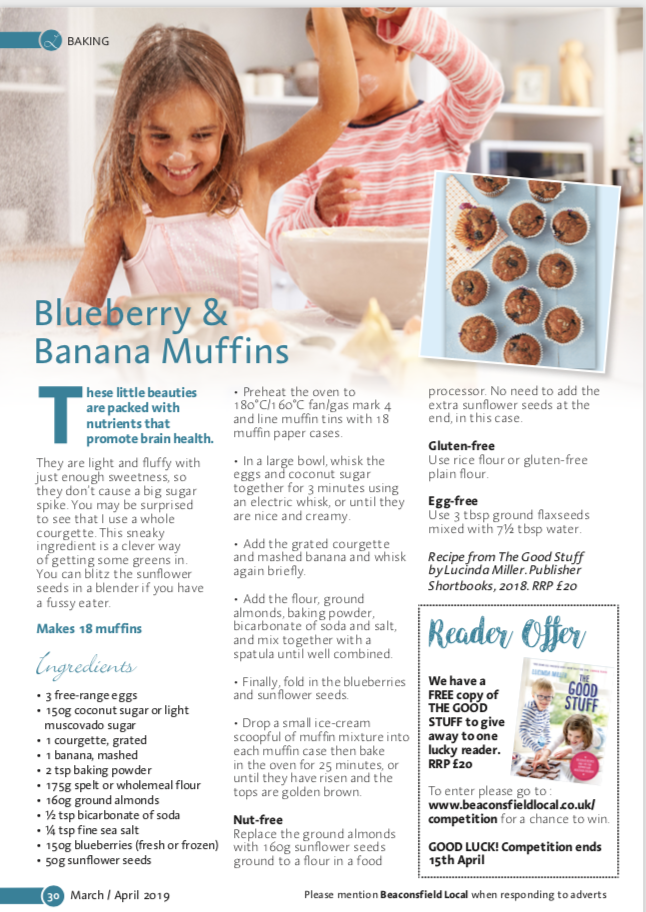 If you enjoyed baking Lucinda's Blueberry and banana muffins, you will love to get your paws on this fabulous cookery book crammed with healthy recipes to keep your children and you happy, well nourished and full of goodness.
To enter to win a signed copy please enter your details in the form below. Good luck! Closing date is 15th April.