New Community Bus Timetable
The community bus has been trialling for some time now and by popular demand the days the bus will operate will be on TUESDAYS (market day) and THURSDAYS.
The new timetable will take effect from October. Only £1 to travel and free if you have a bus pass or under 16 years old. Please see the NEW ROUTE and timetable below.
This great initiative helps all those who cannot drive to get around the town and it reduces traffic and congestion. Please do support this fabulous community bus.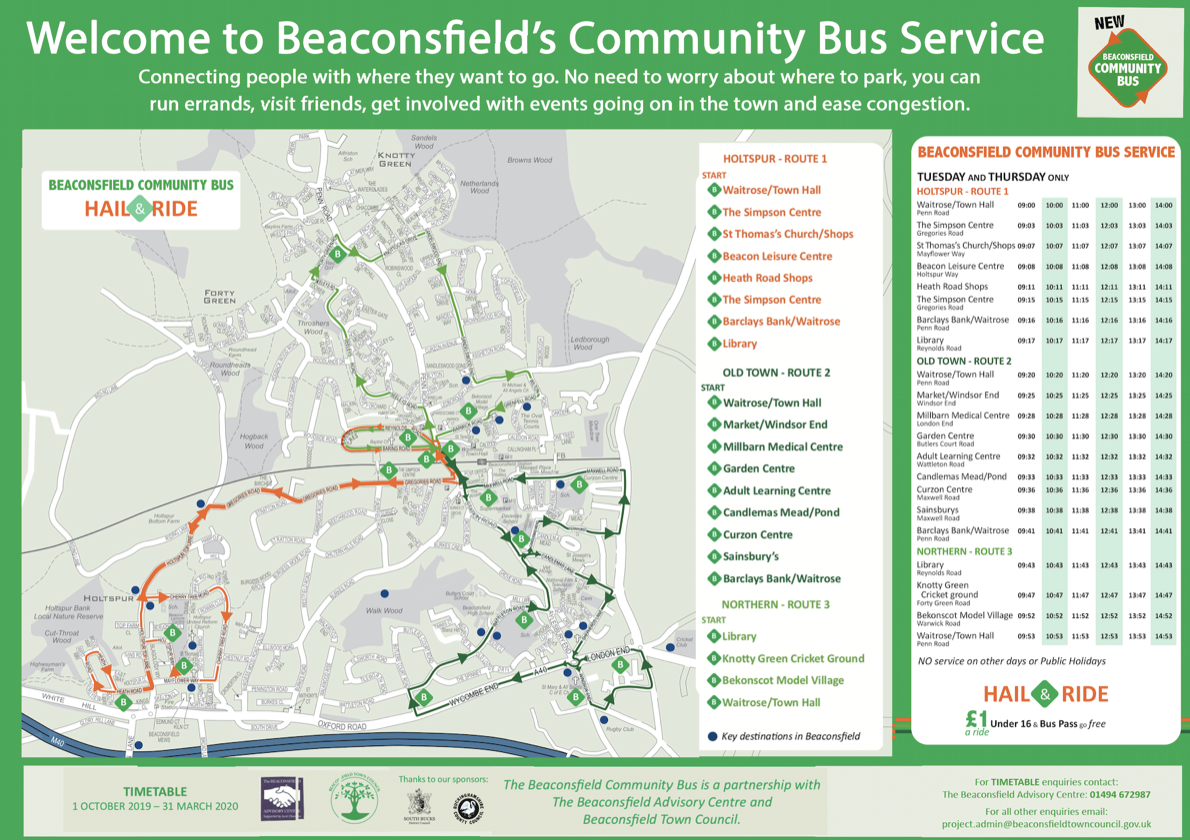 Thank you to the volunteer bus drivers, conductors and sponsors